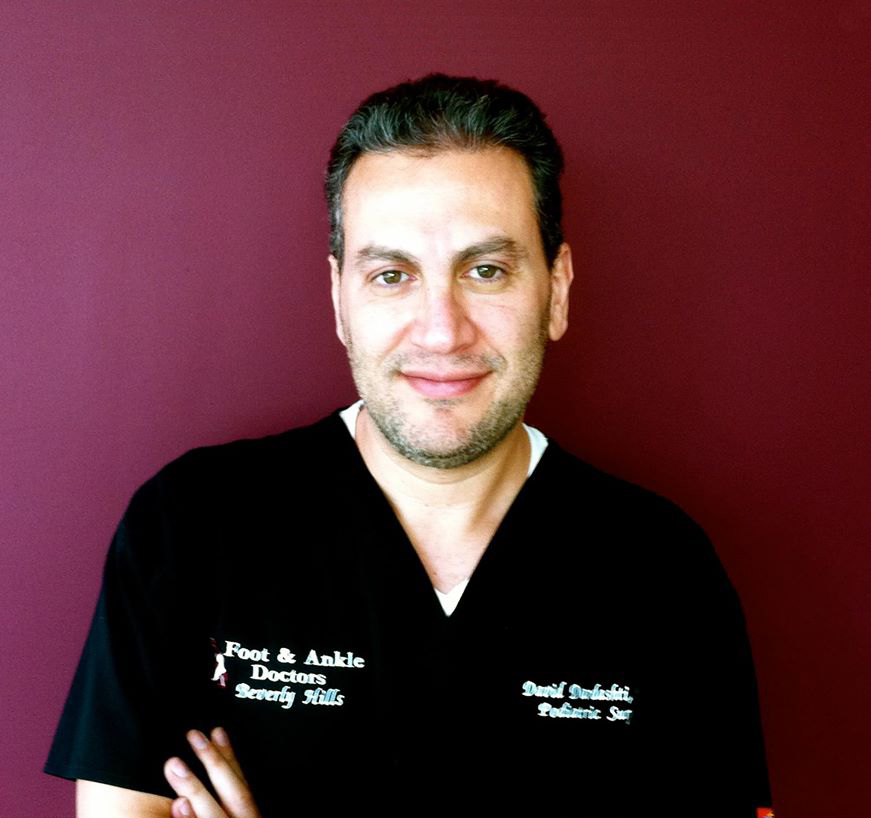 Dr. David Dardashti, D.P.M., has been a resident of Southern California for more than 20 years and active in the community ever since. After his undergraduate education from Cal State Northridge, he attended and graduated from CCPM in San Francisco, one of the leading Podiatry Schools in the country. There he received training and mentoring from some of the nation's top podiatrists.
In the first year of his residency in New York, Dr. Dardashti gained extensive training in trauma and podiatric medicine. In the second year of his residency, he enhanced his skills in foot and ankle Surgery and rehabilitation.
Dr. Dardashti's training on both coasts enabled him to expand his skills and put into practice the most up-to-date surgical techniques and procedures that the field of podiatric medicine has to offer today.
Dr. Dardashti is an attending podiatrist and clinical instructor teaching residents in complete foot and ankle surgery in various hospitals, including Cedars-Sinai Medical Center. He takes pride in teaching new doctors the importance of personalized care combined with compassion and understanding.
The following are recent patient reviews:
"Dr. Dardashti has provided me with exceptional care. He took the time to explain my condition and welcomed questions even by phone. He performed successful foot surgery and kept a close watch on my progress afterwards. Jasmine and the office staff are also incredibly helpful and caring. I could not recommend Foot & Ankle Doctors, Inc. more highly!" – Elizabeth Y.
"I came in with foot pain from a really bad callus/corn on the bottom of my foot. Dr. Dardashti removed it painlessly and I felt instant relief. Wow. Awesome!" – Kymberly G.
"Great staff and very warm and encouraging doctor. Everything went as described in the appropriate timelines discussed. My custom orthotics relieved both my foot and back pain. I could not be happier!" – Jonathan G.